Lettering not filled in fully
Lettering not filled in fully
Hi all,
I am new to the game of 3d printing.  I got the kit last week and spent the weekend non stop building it. I was naïve to think that things would generally print as you would make them on TinkerCAD - lol. 
The issue I am having is that when I am printing a series of lettering or text, there are small holes in them.
Take a look at the below:
https://postimg.cc/R3rV4YXy ][img]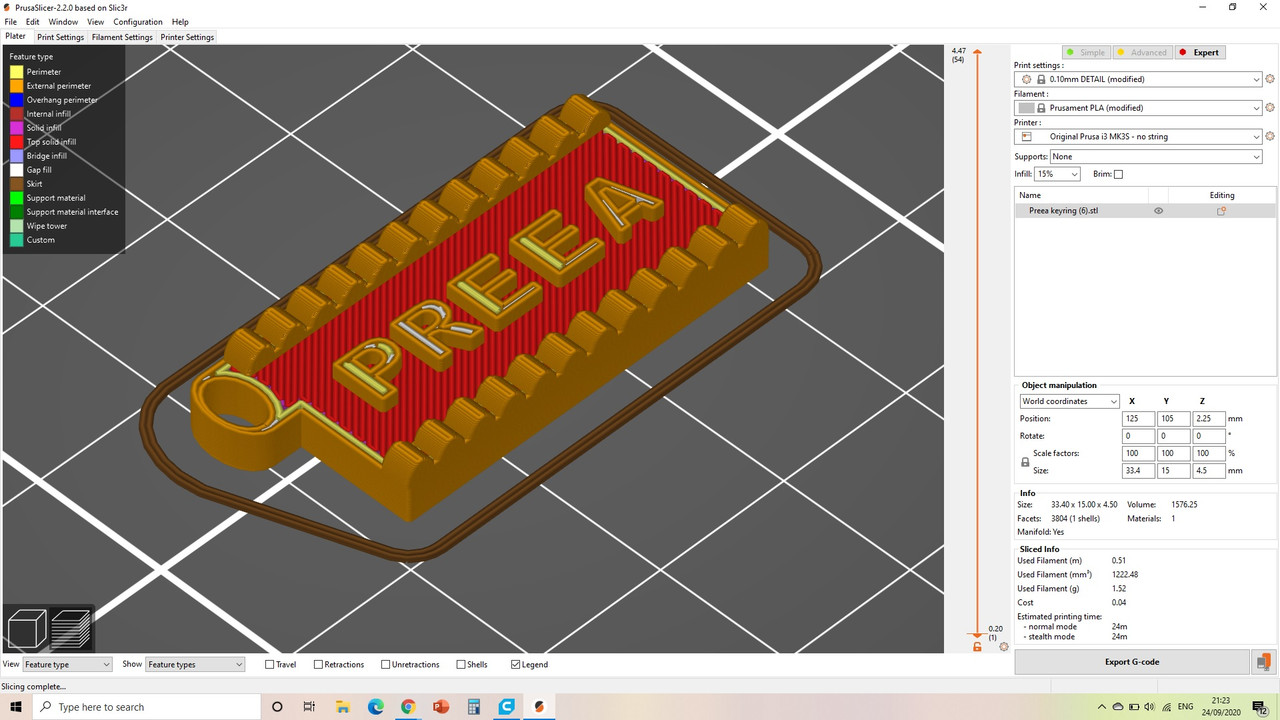 I don't understand why this is happening and the principles around this? 
Thanks!
Posted : 24/09/2020 8:35 pm
RE: Lettering not filled in fully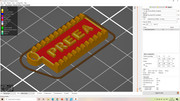 Posted : 24/09/2020 9:04 pm
RE: Lettering not filled in fully
@atish8888
Hi, Atish8888
the issue with your letters, is that they are a bit thin, 
comparative to the nozzle diameter. 
a cheat to help may be changing the XY size Compensation, value from 0.0mm to say 0.2mm or a little larger. 
It will make the whole print a tiny bit larger, but I don't think that is critical in this case
another option is to use a smaller nozzle... 
another alternative is to change the extrusion width value for the current nozzle. making the perimeter value smaller may permit the gap to be filled by another line, or making the extrusion width bigger might fill in the lettering without another line... 
Note XY size Compensation is an Expert Mode Option, (Select Expert mode in the top right window in Prusa Slicer,  Extrusion width is an advanced option, you can see this too, in expert mode!)

I try to make safe suggestions,You should understand the context and ensure you are happy that they are safe before attempting to apply my suggestions, what you do, is YOUR responsibility. Location Halifax UK...>
Posted : 25/09/2020 4:19 pm
RE: Lettering not filled in fully
Fonts are tricky when the widths are between two and three filament lines thick. The triangle shaped facets keep turning the infill on and off when the width is near certain sizes. Joan's suggestion is good. Or you could use a font that has more consistent widths. A font that was originally designed for printing with ink on paper is not always the best choice for a 3D printer with very specific line widths.
Steve
Posted : 25/09/2020 6:22 pm
RE: Lettering not filled in fully
Thank you so much for that information,.
At lunch time today, I did in fact order a range of nozzle sizes including a 2.5mm for which there are preconfigured settings on PrusaSlicer  - which you guys already know!
I'll have a little play around with the settings now that you have explained it to me. You have also explained some basic principles to me which is what I was hoping for rather than just telling me what to do. 
Much appreciated! Happy printing 🙂
Posted : 25/09/2020 9:19 pm
RE: Lettering not filled in fully
Thank you so much for that information,.

At lunch time today, I did in fact order a range of nozzle sizes including a 2.5mm for which there are preconfigured settings on PrusaSlicer  - which you guys already know!

I'll have a little play around with the settings now that you have explained it to me. You have also explained some basic principles to me which is what I was hoping for rather than just telling me what to do. 

 

Much appreciated! Happy printing 🙂
2.5mm is larger than the filament size and i don't think it exists, so i assume you meant 0.25mm
Posted : 26/09/2020 6:59 am
RE: Lettering not filled in fully
@torbjorn-j3
Absolutely my friend. I meant 0.25mm
Posted : 26/09/2020 3:43 pm