Dear Prusa, why orange?
I need to know the answer because every time I see a Prusa printer or visit a Prusa website, I ask myself why orange. Yes black & orange can be a nice combination. And at Halloween, we overlook the completely orange objects void of any other color. However, orange has to be the easiest common color to become tired of. 😉 
Posted : 11/04/2021 1:33 am
Company colors ?  Anyway, you are free to re-print all print-able parts as Prusa made them available. Someone printed them in Glow-in-the-dark filament by the way...  Just be careful, that some internal versions of printers during life changed a bit due to small fix or improvements.
Posted : 12/04/2021 7:16 am
Blastphomy.  Who tires of orange?
Posted : 12/04/2021 11:50 am
It's not for everybody, but it's the brand.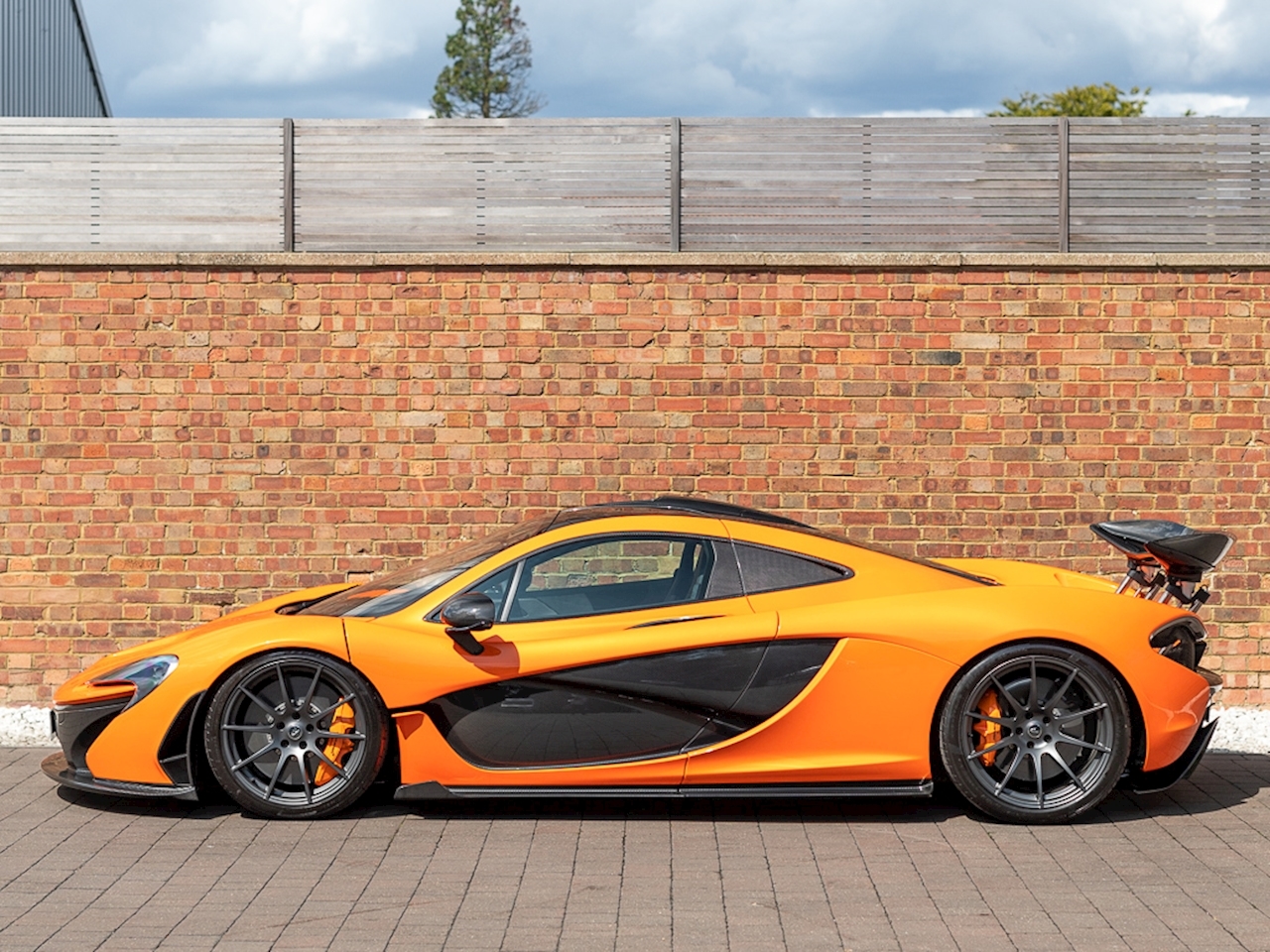 Posted : 12/04/2021 2:58 pm
I have been changing my mind a few times when ordering and couldn't choose between orange or black. I bought the orange but when I upgraded it to the MK3s+ I did a color change at the same time.
Liked it better in white after all. Here it is printing the first parts for the upcoming MMU2s upgrade.
Posted : 12/04/2021 6:44 pm
@wfvn
I have a sweatshirt I bought on my way from Kuwait.  Great color combo.  
Posted : 12/04/2021 7:42 pm
@3delight
Hopefully my first printer (Mini+) will arrive in 3 weeks. It's not the kit and since it should be built correctly I'm going to get my feet wet before taking it apart. Eventually I'm going to print different color parts. In the mean time I may color the orange pieces using the paint pens I own. 😋 
Posted : 12/04/2021 8:34 pm
@bobstro
That's a thing of beauty Bob.
McLaren P1 in Bright Orange.
Would hack off a vital body part for one of those! 🤑
And BTW, I am loving my MK3S+ in orange, had the choice of black but that's a bit boring, and much easier to walk into when you are slightly  inebriated.
Tank you very much!...>
Posted : 13/04/2021 1:01 am
@bobstro
Hard to imagine that is not a thing of beauty.  
Posted : 13/04/2021 1:12 am
Then there's the fact that orange makes it print faster.
Posted : 13/04/2021 3:47 pm
@bobstro
Especially that McLauren Orange.  
Posted : 13/04/2021 3:53 pm
@bobstro
Maybe I should also add orange "Go Faster" stripes onto my MK3.
16 hour prints in 15 minutes surely 😉
Tank you very much!...>
Posted : 13/04/2021 4:58 pm
Why orange? Because it's a fresh and friendly colour! I really like it!
Posted : 22/04/2021 3:25 pm
I find the orange plastic pieces to be very appropriate and pleasing to the eye.  As was stated, don't like it?  Select a color, any color, and reprint the plastic pieces.
Hmmmm ... ... orange and black - H'ween colors.  😉
Posted : 22/04/2021 10:14 pm
Halloween is my favorite holiday 😎
Posted : 23/04/2021 6:55 pm
It is not just an orange, it is Prusa Orange! 😉
I also like the orange black combination. Looks nice. And also, orange color is not linked for me to anything else, so belongs to 3d printing (sorry, no halloween in our country).
Posted : 23/04/2021 10:03 pm
Halloween is my favorite holiday 😎
Ding-Dong! {door opens}
'Trick Or Treat!'
'Here kid, have some 3d printed candy!'  😉
'Oh wow! Orange and black!'  😉
Posted : 24/04/2021 12:23 am
Halloween is my favorite holiday 😎

Ding-Dong! {door opens}

'Trick Or Treat!'

'Here kid, have some 3d printed candy!'  😉

'Oh wow! Orange and black!'  😉
LOL,
Everlasting gobstopper's,  (Layerneer flavor)  ; )
Posted : 24/04/2021 12:54 am